"One of the best movies about Cooking
Chef is definitely one of the best movies about cooking that i have seen in a while. Chef is a 2014 American comedy-drama film written, produced, directed by and starring Jon Favreau, and co-starring Sofía Vergara (Modern Family), John Leguizamo, Scarlett Johansson, Oliver Platt, Bobby Cannavale, Dustin Hoffman, and Robert Downey, Jr. Favreau plays a professional chef who, after a public altercation with a food critic, quits his job at a popular Los Angeles restaurant and returns to his home town of Miami to fix up a food truck. He reconnects with his ex-wife and invites their young son to join him in driving the truck back to L.A. while selling Cubanos in various cities along the way.
Because of the funny & crispy sharp script and charming cast makes from 'Chef' a really feel-good movie with a tasty taste including a lot of food porn. With 'Chef' we are reminded that it's still okay to just sit back and enjoy a film, with no surprises or wow-moments.. just sit back and relax!
Plot
Miami-born Carl Casper is the head chef of Gauloise in Brentwood, California. While popular with his kitchen staff and hostess Molly, the restaurant owner Riva wants Carl to stick to tired "classics" rather than innovative dishes. Carl has a strained relationship with his tech-savvy preteen son Percy and ex-wife Inez.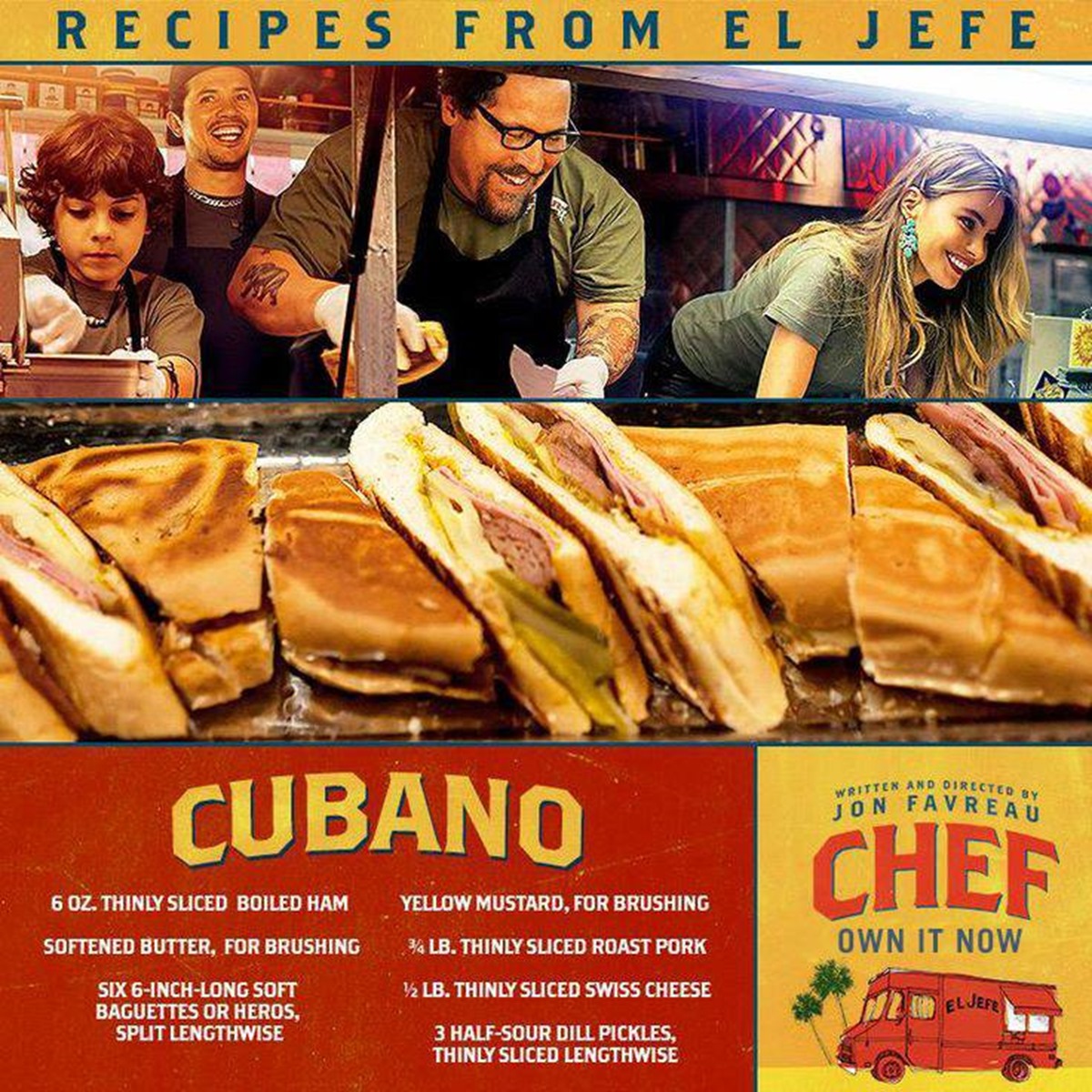 When Carl has a chance to prove his talents during a visit from prestigious critic and blogger Ramsey Michel, Riva demands that he stick with old favorites at the last minute, causing Carl to concede, leading to a scathing review. On Twitter, Carl insults Ramsey, not realizing that his reply is public, and gains a large Twitter following. Carl comes up with an inspirational new menu that his staff loves and invites Ramsey to a "rematch". After a confrontation with Riva, Carl walks out, quitting. At home, he prepares the menu he wanted to serve to Ramsey, goes to the restaurant, and angrily berates Ramsey.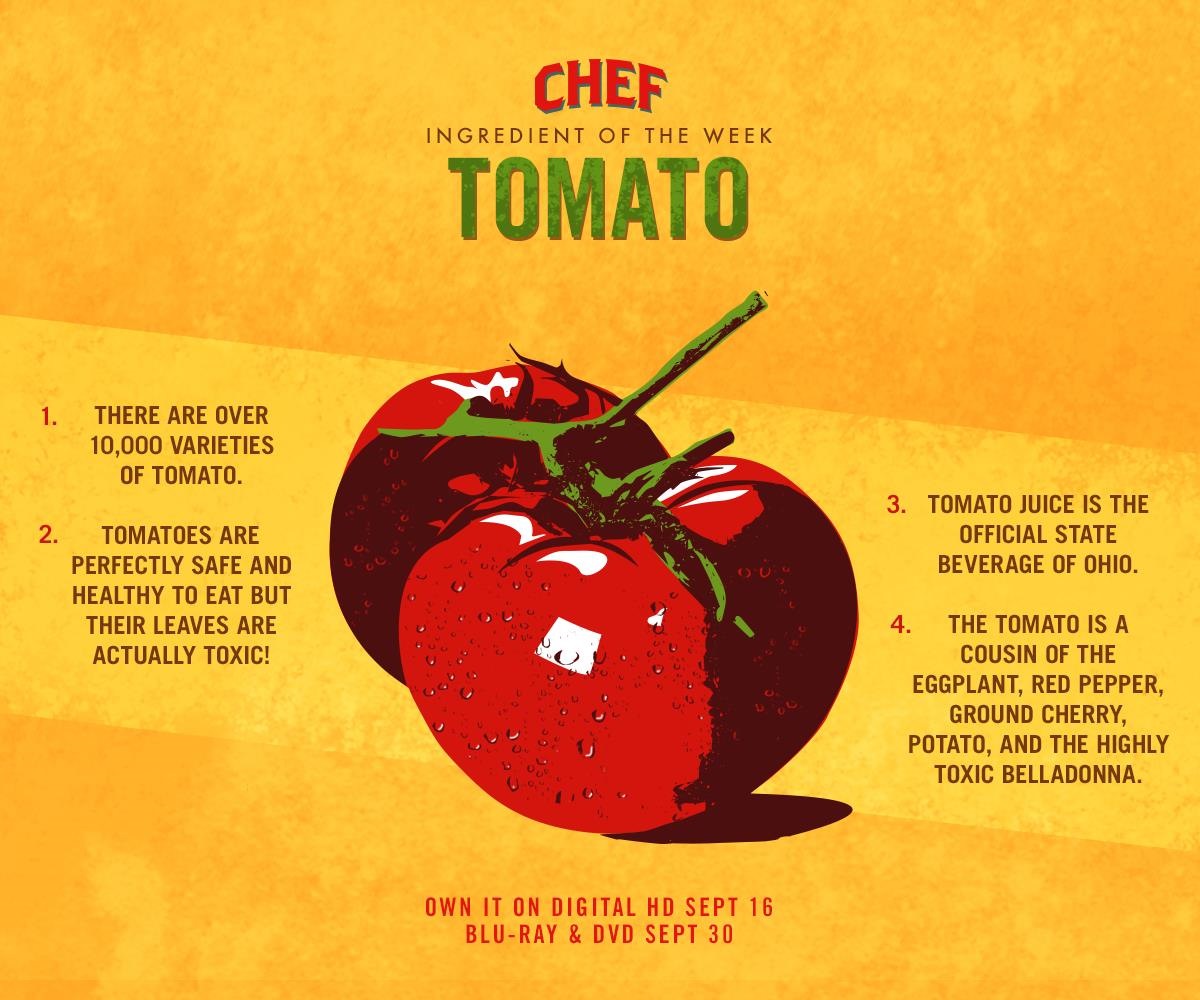 Videos featuring Carl's meltdown go viral, and his professional credibility evaporates. Molly and Inez encourage him to run a food truck. He accepts Inez's invitation to Miami, where he spends some quality time with Percy and rediscovers his love for Cuban cuisine. Inez's ex-husband Marvin offers him a dilapidated food truck, and Carl reluctantly accepts. He and Percy bond while restoring the truck and buying groceries and Carl buys him a chef's knife. Martin, his friend from Gauloise, turns down his restaurant promotion to work with Carl, who has become an exuberant and passionate chef again.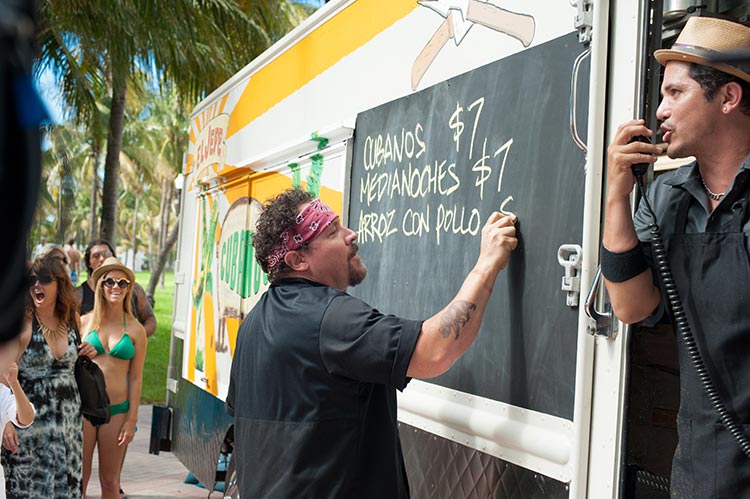 The three drive the food truck across the country back to Los Angeles, serving top-quality Cuban sandwiches and yuca fries. Percy finds ways to promote the food truck on social media websites, and the truck becomes successful in New Orleans and Austin, Texas, where the daily specials include items made with local ingredients such as po' boys and barbecued brisket.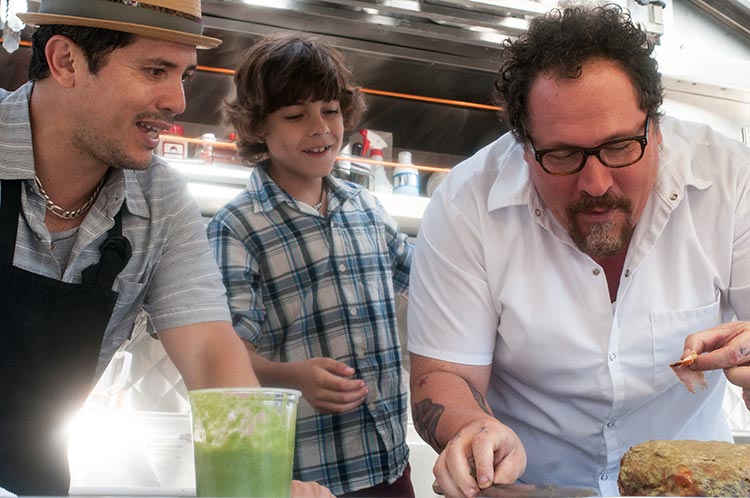 Back in Los Angeles, Carl realizes the importance of his relationship with his son and accepts Percy's enthusiastic offer to help out on weekends and holidays. Ramsey visits the truck to explain that he wrote the bad review as he knew Carl's creativity did not suit a restaurant which had been serving the same menu for years. He leaves with an offer to bankroll a new restaurant. In a flashforward set six months later, the new restaurant is a hit and closed for a private event: Carl and Inez remarry.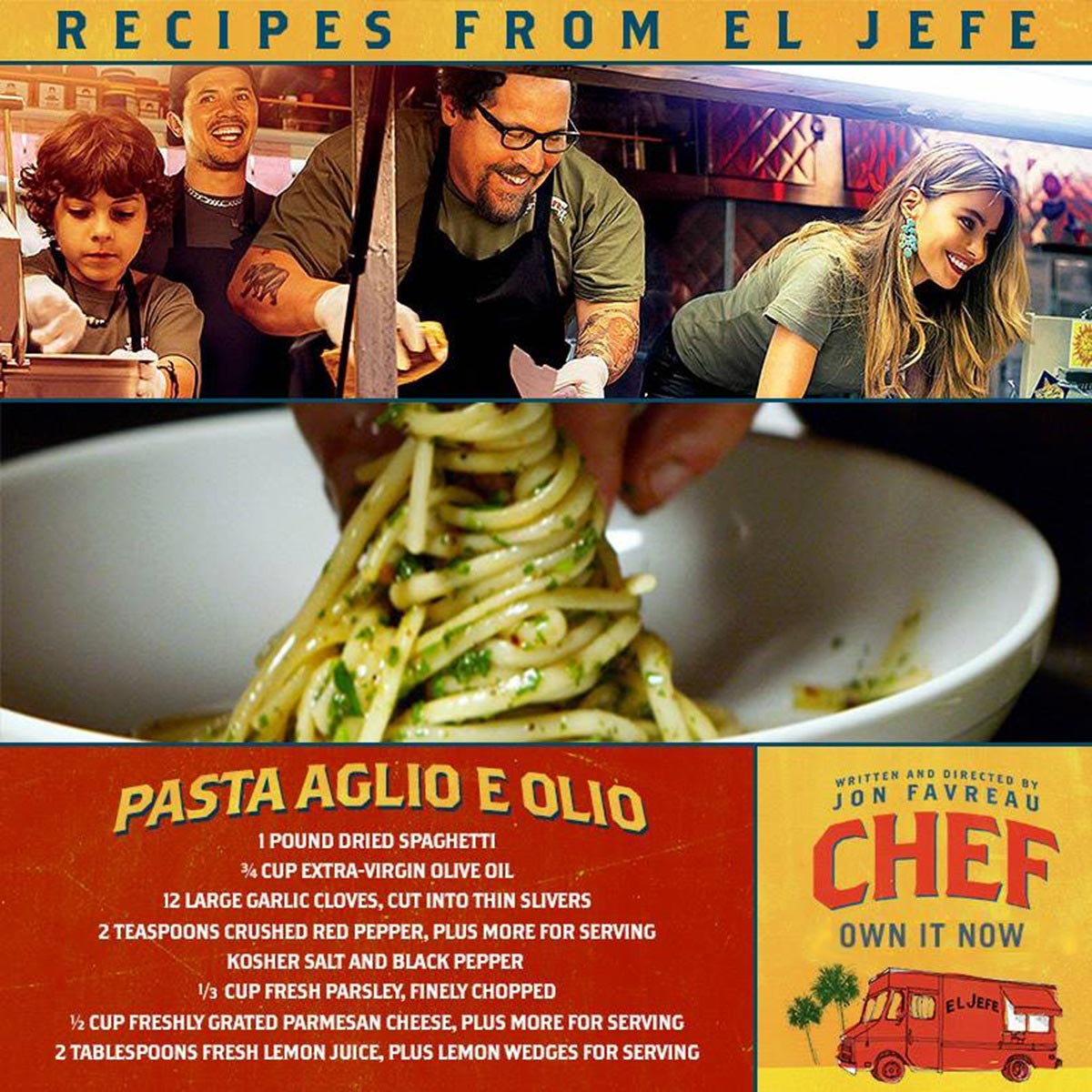 Genre: Comedy, Drama
Director: Jon Favreau
Runtime: 115 Minutes
Cast:
Jon Favreau as Carl Casper
Sofía Vergara as Inez
John Leguizamo as Martin
Scarlett Johansson as Molly
Oliver Platt as Ramsey Michel
Bobby Cannavale as Tony
Dustin Hoffman as Riva
Robert Downey, Jr. as Marvin
Amy Sedaris as Jen
Colombe Jacobsen as Lisa
Russell Peters as Miami cop
Emjay Anthony as Percy
Jose Caridad Hernandez, "Perico" as Abuelito
Buy