The hook up
Each year we at Badchix Magazine are driving an European rally for charity. As we choose for the 3rd time in a row for our Runball Rally family we had to fly-over to Belgium again. The only thing we struggle with was a nice car to drive with. Our friends over at Jaguar Peeters Herentals hooked us up with a brand new Jaguar F-Pace you probably can image we where excited to drive this beautiful beast.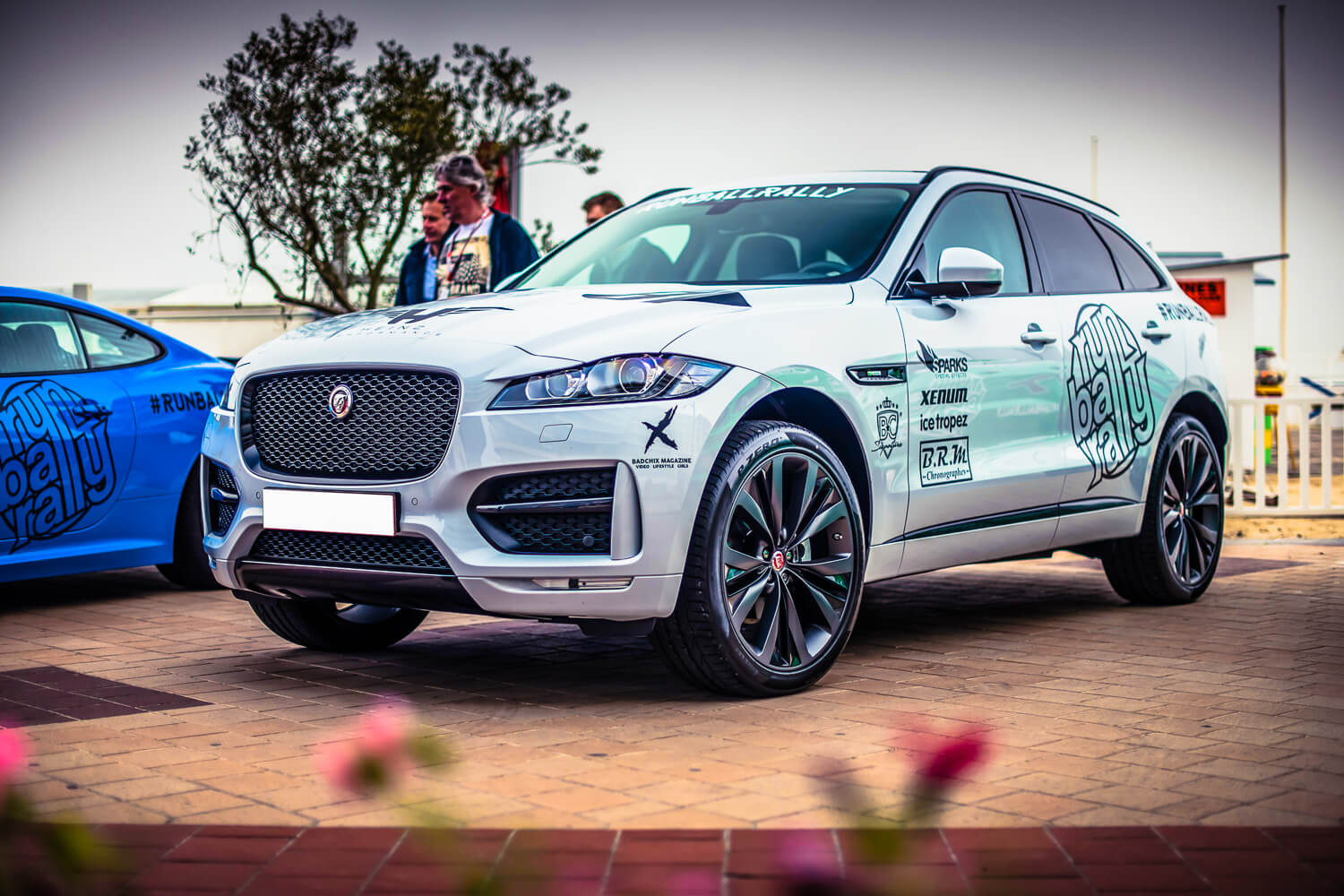 So our journey started, with once again a big shout out to Jaguar Peeters Herentals!
The Car
Jaguar has hit the bullseye with its first SUV. The F-Pace is boldly styled, great to drive, refined and proves that you needn't sacrifice excitement when choosing a family-friendly crossover.
Buyers can choose a relatively frugal four-cylinder diesel model. While at the other end of the range, there's a riotous, and pricey, supercharged V6 petrol.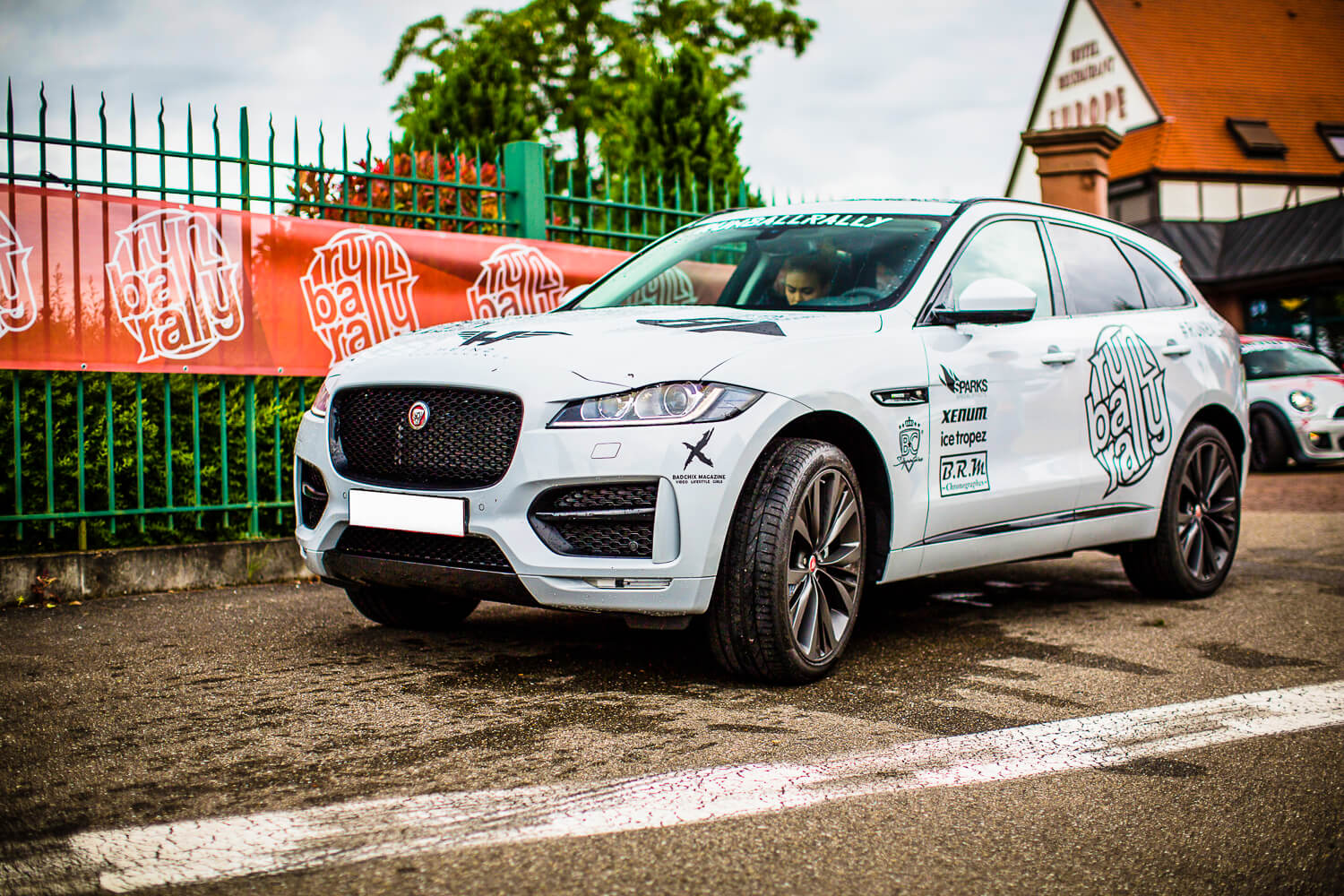 The F-Pace is roughly the same size as sister company Land Rover's Discovery Sport, with which it shares some of its oily bits. However, it isn't simply a rebadged Land Rover; its underpinnings actually have more in common with Jaguar's XE and XF executive saloons.
As a result, the body is super-stiff and there's lots of aluminum and other lightweight materials to keep its weight down and improve agility. The F-Pace is very much a road-focused SUV, even though four-wheel-drive versions have some clever off-roading technology; cheaper models actually make do with rear-wheel drive.
Which F-Pace is best, then, and is it a better buy than its more established rivals? Read on to find out.
The Driving
The 2.0-litre diesel is no firebrand. But for most people, most of the time, it's gutsy enough, whether you stick with rear-wheel drive or pay a bit extra for four-wheel drive. The optional eight-speed automatic is worth the premium over the standard six-speed manual.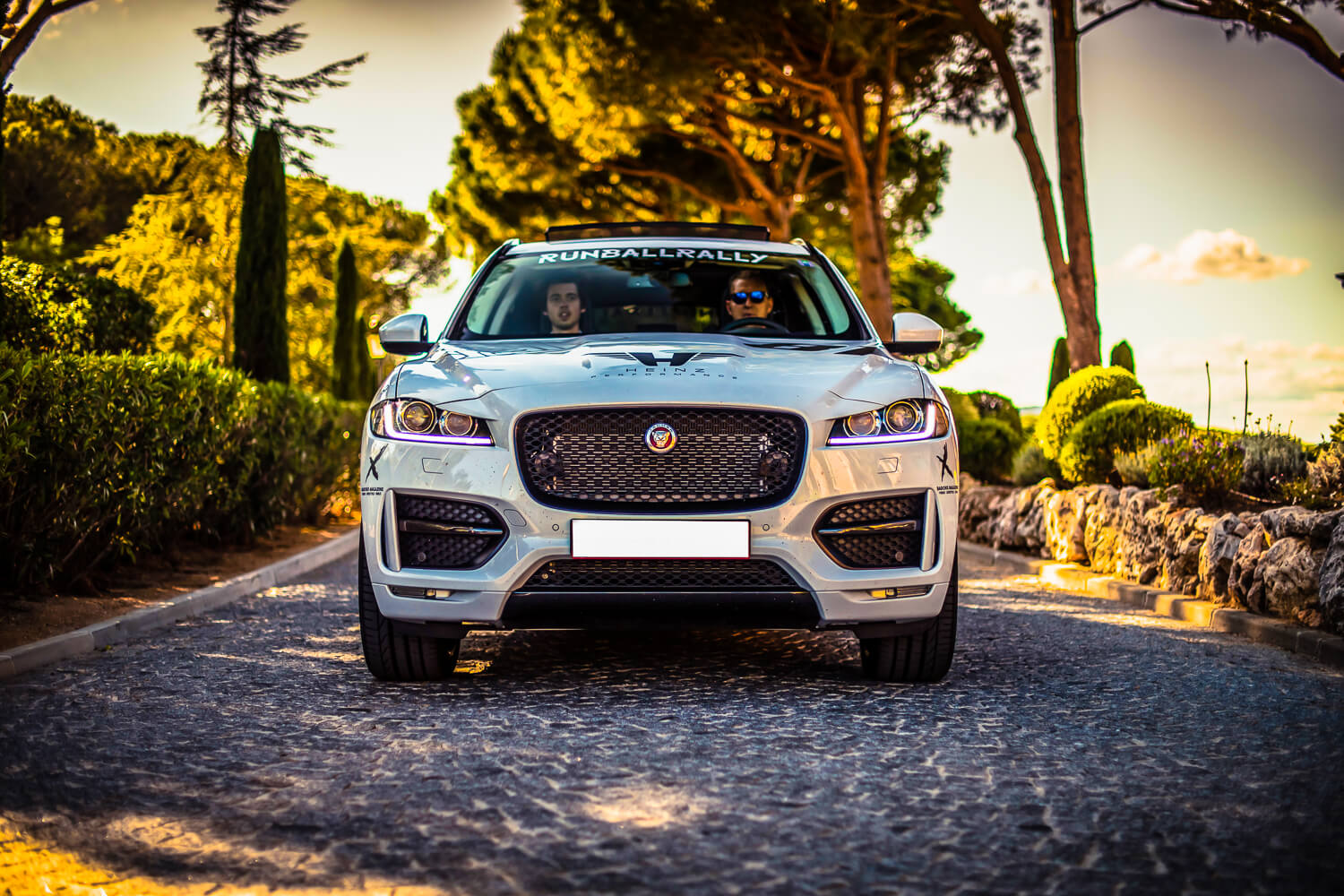 The pick of the engine range, however, is the V6 diesel. It allows for a more relaxing driving experience because it has much more low-down pulling power. And it also better complements the F-Pace's sporting credentials because it's ultimately much faster than the 2.0-litre when you put your foot down.
The supercharged V6 petrol is much more limited in its appeal, but if you aren't fussed about fuel economy it is worth a look. It sounds great and is seriously rapid, even though you do need to rev the engine quite hard to get the best from it.
The Comfort & Design
The F-Pace takes all that is good from the XF and XJ and translates it into a high-quality bulked-up SUV offering
The Jaguar F-Pace remains faithful to the original C-X17 concept first revealed back in 2013 at the Frankfurt Motor Show, and is arguably one of the best-looking SUVs on the market. Designer Ian Callum has done a great job, and the upright, bluff nose and mesh grille, along with the narrow headlights, give it a sporty appearance, but despite its vast proportions its hunkered shape helps to disguise its bulk.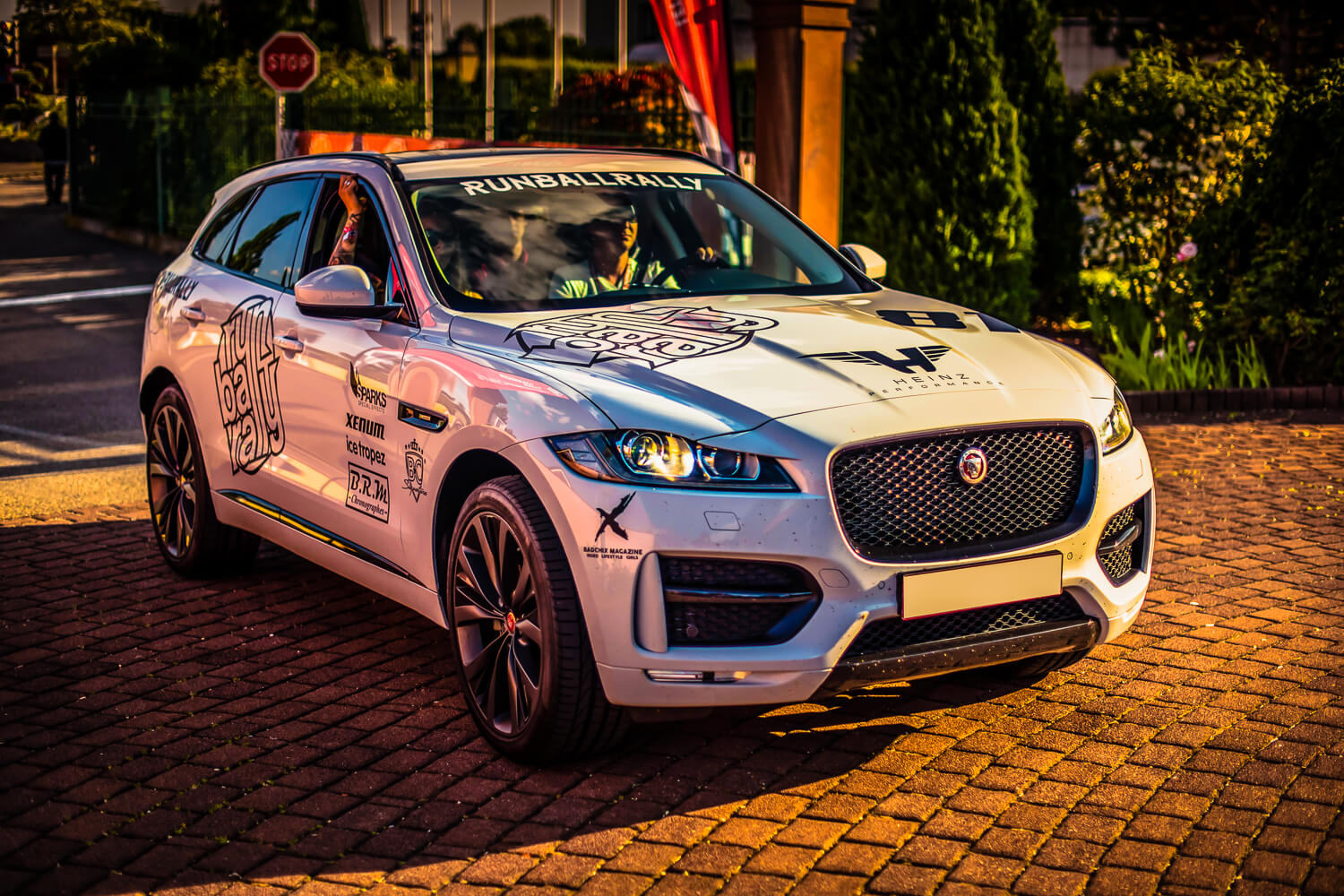 From the front, the F-Pace looks intimidating with its big grille and swept-back headlights, while the Jaguar's coupe-like profile and narrow window line add an aggressive touch. From the rear, R-Sport versions get a bespoke bumper that gives it a sharper look compared to the rest of the range, while the F-Type-inspired tail-lights break up the tailgate.
Plenty of gloss-black trim for the front end, doors and roof rails gives a subtly sporty look, while Jag offers a range of personalisation options to help you individualise your car.
Inside, the F-Pace takes all that is good from the XF and XJ and translates it into a high-riding SUV package. That means the facia arcs round from the two widest air vents, giving a wraparound feel, while the XE's same classy materials and easy-to-operate buttons are present, alongside the beautifully crafted thick rim steering wheel and bright, airy cabin. As with the XE there are some ergonomic issues and questions over material quality in areas, particularly the plastics used lower down in the cabin, but overall it's a nice place to spend time.
Spec the InControl Touch Pro Pack and you'll benefit from the brilliant 12.3-inch infotainment system, 380W Meridian sound system, and classy digital dials, too – an option we think is well worth the extra cash. The screen employs smartphone-style pinch-to-zoom functionality, making it extremely intuitive to use.
The Boot
The Jaguar F-Pace is impressively packaged. As well as being big enough to carry five six-foot adults, you'll also find a decent 650 litres of boot space with the rear seats in place – that's as much as the larger BMW X5. That expands to 1,740 litres when the seats are folded flat.
The problem comes when you want to slide in big, mucky loads for the trip. Beautiful details like the brushed metal boot lip are just asking to be scratched, while the plush leather seats aren't likely to look as fresh in 60,000 miles time. There are various tie-down points, though, meaning it's fairly easy to secure loose loads. The seats fold 40:20:40, allowing you to slide longer items straight down the middle.
The Jaguar F-Pace Infotainment
All F-Paces have an 8.0 inch touchscreen infotainment system as standard, which Jaguar calls InControl Touch. It incorporates sat-nav, a DAB radio, a USB socket, Bluetooth and an in-built wifi hotspot, and can even sync with your smartphone to run a selection of apps. It's just a shame the screen is often sluggish to respond when you press it.
If you can afford it, we'd recommend upgrading to the range-topping InControl Touch Pro system. It isn't cheap, but brings a wider 10.2in screen, a more sophisticated sat-nav, an extra USB socket and a 10GB hard drive to store your music on. It's much more powerful and snappier to respond to screen presses.
Options include a digital TV and an InControl Secure system that allows you to monitor the location of your F-Pace using your smartphone. Sound systems range from an 80W system to an uber-powerful 825W Meridian surround option.