Our friends of the Runball Rally would like to thank all there Ballers for an amazing week they had last edition, they hope you all enjoyed it, the staff learned a few things that will make their next event June 6 – 13th 2015, even bigger, better and hotter..
At Runball they are trying to bring all petrol heads from all over the world together for an unforgettable, insane journey. Things you can expect are: [highlight ]BREATHTAKING road-views[/highlight], extreme live sports action, [highlight ]EXCLUSIVE parties[/highlight], the companionship of AWESOME girls and off course lots of DRIVING.
At the Runball Rally we drive as friends, party as friends and leave as a family!
ROUTE: JUNE 6 – 13th, 2015
Entry is based on a strictly first come, first served, policy.
Info & Team signups: https://www.runballrally.com/apply
Facebook: https://www.facebook.com/RunballRally
Instagram: https://instagram.com/RunballRally/
 Runball Rally – Official Pre Party – 06 March 2015 at NOXX ANTWERP!
One cracking Runball Rally Pre Party, where you can meet other Runballers. With wicked sounds from  Zillion, Boccaccio, Carat, Illusion, etc.
With an exclusive selection of Legendary DJ's well known from the world of ancient clubbing! 2 Rooms in an epic Atmosphere with only the best House, Trance & Retro House Classix.
A sound that will take you on a mind blowing trip through fantasy accomplished with Special acts, lasershows and a fire show by the girls of Badchix!
Relive the MEMORIES, Feel the EMOTION. Release the ENVY!
More information: www.bcxlive.com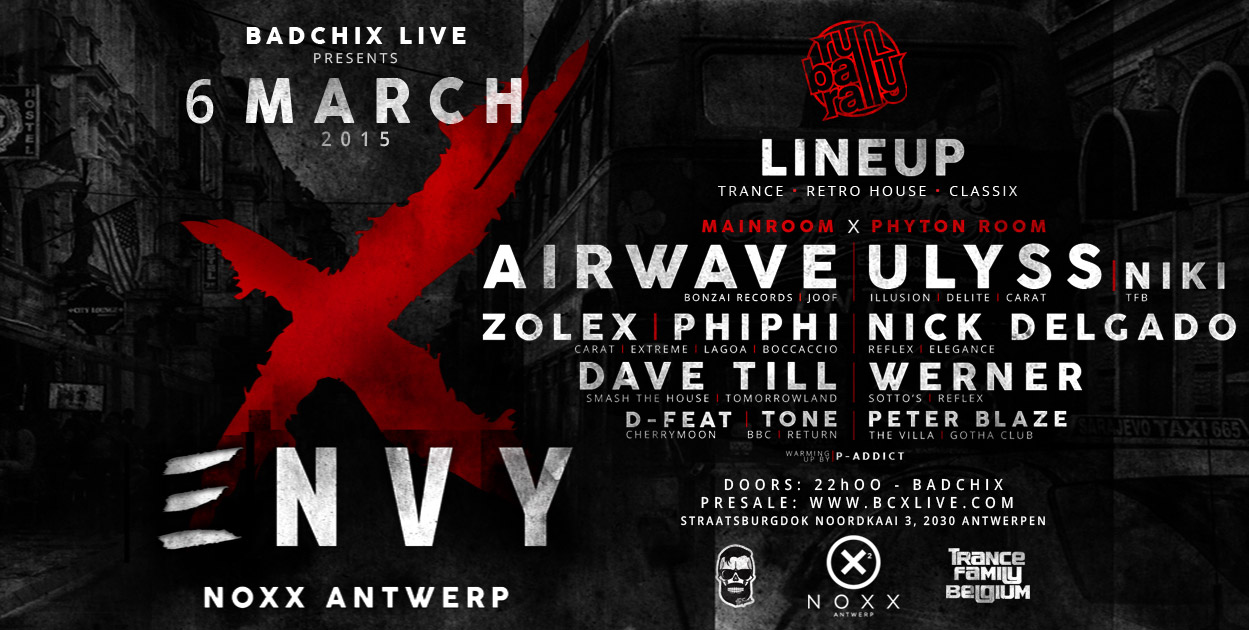 ▲Presale Tickets : www.bcxlive.com/envy/presale